How "SEO Blackpool" Can Boost Your Business
Nestled in the heart of Blackpool, UK, the name "SEO Blackpool" resonates with excellence and innovation in the bustling world of digital marketing. Garnering the reputation as the No. 1 SEO and Digital Marketing agency of Blackpool, SEO Blackpool stands as a beacon of quality and precision, unfailingly serving local clients within Blackpool, as well as extending its proficient hand to customers throughout the United Kingdom. The genesis of Search Engine Optimization, commonly referred to as "SEO", marked a transformative era in the digital landscape. SEO is a finely tuned art and science of elevating the visibility of websites or online content in search engine results. It's the subtle interplay of keywords, meta tags, and quality content that ensures that when users seek information online, the most relevant and engaging sites appear at the top of their search results.
SEO Blackpool, the flag bearer of this innovative technology in Blackpool, specializes in an impressive array of services, SEO Services Blackpool being their No. 1 service. From the basics of branding to the intricacies of e-commerce SEO, the company's portfolio is as diverse as it is expertly crafted. The professionals at SEO Blackpool are not just employees; they are artisans in their unique fields of digital marketing, each contributing a specialized skill to the collective brilliance of the agency. The essence of SEO Blackpool's offerings lies in its unflinching commitment to SEO services. Whether it's Local SEO to target specific geographical locations, Technical SEO for the optimization of website architecture, or E-commerce SEO to escalate online retail businesses, SEO Blackpool has perfected the art. Their contact-less services online provide a seamless experience, merging tradition with modernity, all designed to propel their client's online presence to unprecedented heights.
But the brilliance of SEO Blackpool doesn't stop at SEO alone. The company's repertoire extends to encompass other aspects of digital marketing, such as Content Marketing, Pay-Per-Click (Google ads), Social Media Marketing (SMM), and even the craft of Website Development. Whether it's sculpting a brand's image or fine-tuning the content rate optimization, SEO Blackpool's services reflect an unerring blend of creativity and strategy. In a world driven by digital progression, SEO Blackpool is not just a company; it's a vision, a commitment, and a relentless pursuit of excellence. It's where dreams are given the wings of reality and businesses find their voice in the crowded corridors of the internet. If SEO is the key to the online universe, then SEO Blackpool is undoubtedly the master key holder. Your journey towards digital success starts here, with the impeccable services and unwavering commitment of SEO Blackpool.
HOW IT WORKS
SEO Works in Three Steps
Different Types Of SEO Offered by SEO Blackpool
The Top Digital Marketing Agency in Blackpool 
SEO Blackpool's status as the No. 1 Digital Marketing Agency in Blackpool is a testament to its unyielding pursuit of excellence, innovation, and customer satisfaction. Holding a strong local presence, the company has etched its name in the digital landscape by continually evolving with the needs and trends of the industry. First and foremost, the agency's team consists of professionals specialized in diverse fields of digital marketing. Their unique skills converge to create solutions that are tailor-made to client's specific needs. This blend of expertise ensures that every aspect of a business's online presence is meticulously handled, from branding and content marketing to e-commerce and SEO.
The company's dedication to offering contact-less services online is a clear indicator of their adaptability and commitment to staying ahead of the technological curve. This approach makes their services not only accessible but also safe and efficient.Furthermore, SEO Blackpool's emphasis on SEO services sets it apart. Their robust understanding of local markets, paired with strategies like Local SEO, allows them to target the very heart of Blackpool's community, creating connections that are both meaningful and profitable.
The Top SEO Agency in Blackpool 
"SEO Blackpool" has earned the distinguished title of being the best SEO Agency in Blackpool through a combination of unparalleled expertise, innovation, and a laser-focused approach on SEO strategies.The bedrock of their success lies in their team of professionals, each of whom specializes in various facets of SEO, from Local SEO targeting Blackpool's community to Technical SEO that ensures websites are in prime condition for search engine indexing and ranking. SEO Blackpool's in-depth understanding of local market dynamics and customer behaviour sets them apart. This local insight enables them to create SEO strategies that resonate with Blackpool's audience.
The agency's commitment to cutting-edge techniques is also evident in their embrace of E-commerce SEO and Content Rate Optimization. These services are designed to maximize online visibility, driving more traffic and, ultimately, increasing conversion rates. By offering comprehensive SEO services that cover everything from the foundational website architecture to the final user interaction, SEO Blackpool ensures a cohesive and effective SEO strategy. Their dedication to quality, results-driven approach, and ability to stay ahead of SEO trends solidify their position as the best SEO Agency in Blackpool.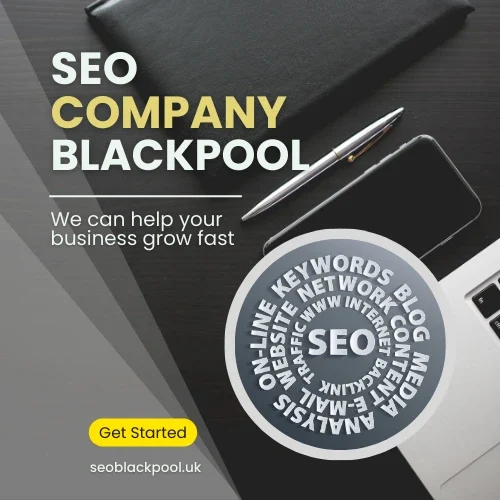 Measure Our Success with 100s of our Respected Clients
Ranking on the First Page
Increase in Website Traffic
What is Included in Our SEO Services? Well Almost Everything!
So when you plan to hire an SEO agency, pls. ask them what services they are offering !
Digital Marketing Services Offered By SEO Blackpool
Website
Website Development Services 
SEM
Search Engine Marketing (PPC - Google Ads) Services
Digital
All Digital Marketing Services 
Other Digital Marketing Services Offered by SEO Blackpool
Our SEO Packages in the UK 
AFFRODABALE SEO SERVICES  – THE PRICING PLANS
Basic SEO Package
---
Starting Package for 7 - 12 KWs
---
Minimum 7 KWs
Complete on Page
Complete off page
Technical SEO
 
---
Premium SEO Package
---
Premium Package for 13 -20 KWs
---
Minimum 13 KWs
Complete on Page
Complete Off page
Technical SEO
Local SEO
---
Eco. SEO Package
---
Economy Package for 20 - 29 KWs
---
Minimum 20 KWs
Complete on Page
Complete Off page
Technical SEO
Local SEO
 
---
Super SEO Package
---
Economy Package for 30 or more KWs
---
Minimum 30 KWs
Complete on Page
Complete Off page
Technical SEO
Local SEO
Secondary KWs
---
All of Our SEO Packages Include:
The Industries we have worked for:
Have Questions about SEO? We have answers...
1
What services are offered by SEO Blackpool?
SEO Blackpool offers a comprehensive range of services including Branding, Content Marketing, Content Rate Optimization, Digital Marketing, E-commerce, E-commerce SEO, E-mail marketing, Local SEO, PPC (Google ads), SEO, Social Media Marketing (SMM), Technical SEO, and Website Development.
2
Does SEO Blackpool specialize in Local SEO?
Yes, SEO Blackpool specializes in Local SEO, enabling businesses to target and connect with specific geographical locations within Blackpool and its surrounding areas.
3
How does SEO Blackpool's E-commerce SEO service help online retailers?
E-commerce SEO at SEO Blackpool helps online retailers enhance their visibility on search engines, thereby increasing traffic and conversion rates for their online stores.
4
Can SEO Blackpool assist with PPC (Google Ads) campaigns?
Absolutely! SEO Blackpool's team is adept at crafting and managing PPC campaigns, ensuring that businesses get the best return on their advertising investment.
5
What Includes in a Basic SEO Services?
Search engine optimization (SEO) is not only one of the most popular online marketing strategies, it is also one of the most effective. Here are some basic SEO services:
Keyword Research
Title Optimization
Meta Tag Optimization
URL optimization
Optimization of images and alt tags
Contents Optimization
Mobile Friendliness
User Experience
Page Speed Optimization
Link Building
Google Business Profile Optimization
Schema Markup
Sitemap Submission
and many more
6
What is Content Rate Optimization, and how does SEO Blackpool implement it?
Content Rate Optimization is about improving the effectiveness of content to engage users. SEO Blackpool implements it by analyzing user behavior and adjusting content strategies accordingly to enhance engagement and conversions.
7
Does SEO Blackpool offer Technical SEO services?
Yes, Technical SEO is one of SEO Blackpool's key offerings, focusing on optimizing website architecture to ensure optimal search engine indexing and ranking.
8
How does SEO Blackpool's Social Media Marketing (SMM) service work?
SEO Blackpool's SMM service involves creating and managing social media strategies to build brand awareness, foster community engagement, and drive traffic to the website.
9
Is Email Marketing part of SEO Blackpool's service suite?
Yes, SEO Blackpool offers Email Marketing services, helping businesses connect with their audience through targeted and personalized email campaigns.
10
Does SEO Blackpool handle Website Development?
Indeed, SEO Blackpool provides Website Development services, creating user-friendly and SEO-optimized websites tailored to a business's specific needs and goals.
11
Can I avail of SEO Blackpool's services even if I'm not based in Blackpool?
Yes, while SEO Blackpool has a strong local presence in Blackpool, they also serve clients from throughout the UK, offering their expertise across various digital marketing domains.
Latest From
Digital Marketing
Get the latest news from SEO and digital marketing industry
HOW IT WORKS
Join us with three
easy steps
CONTACT US
Feel free to contact us
for more details
Join the community of successful people!